Share feedback
Thanks for sharing your feedback!
Overview
In this article, you will learn about
---
---
1. What is Order Management?
Delhivery One has two modes - Order Management and Direct Manifestation.
In Order Management mode, an Order is created in Pending (i.e. pre-manifestation) stage
When you manifest, the order is converted into a shipment and moves from Pending to Ready to Ship stage
When you add the waybills to Pickup request, the shipmentmoves from Ready to ship to Ready for Pickup stage
In Direct Manifestation mode, the shipment is directly manifested into Ready for Pickup stage.
2. Where do you activate this service from?
You can activate this service from Services Page
Navigate to Services > Value Added Service > Order Management
You can click on "Activate" CTA and confirm "Switch to Order Management"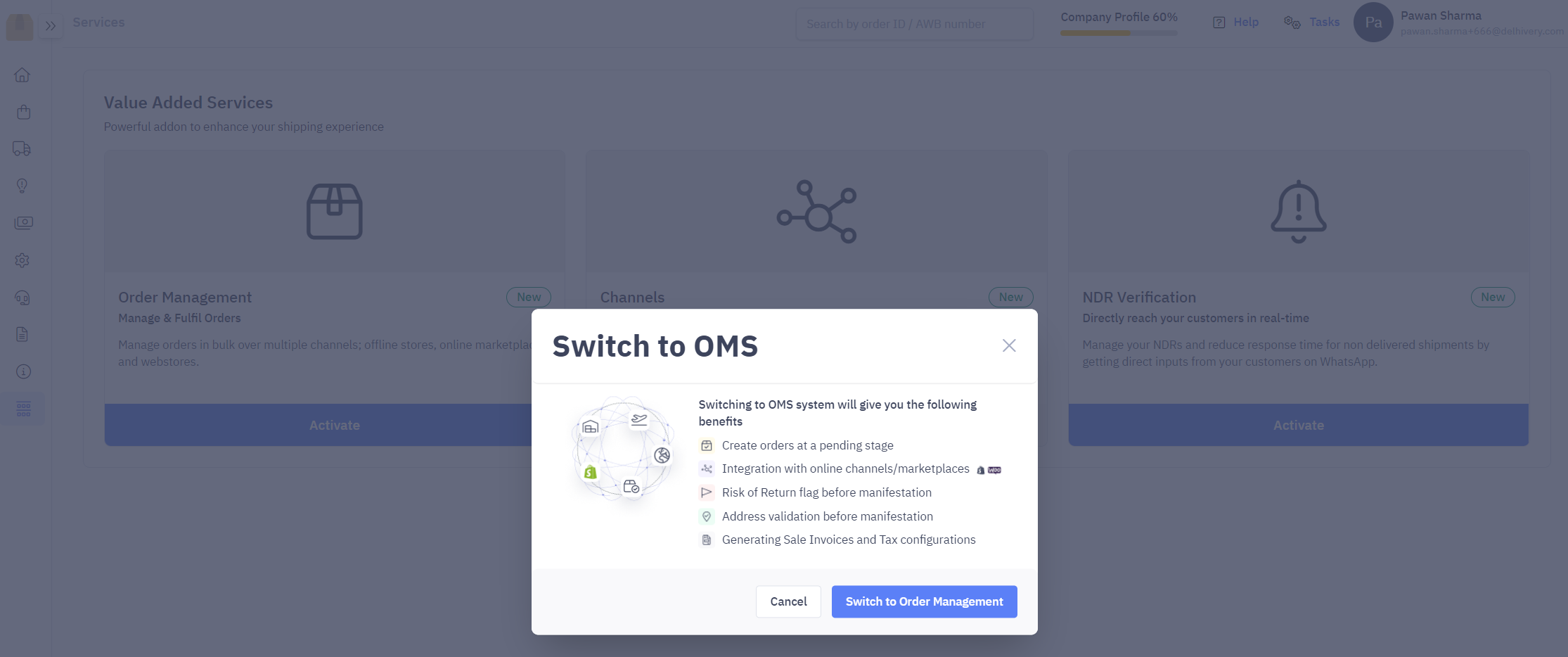 If you want to deactive this service
You can click on "Deactivate" CTA, and confirm "Switch to Direct Manifestation"
You will lose Pending orders and Channel Integrations
If you have any active channel connections or pending orders, you will lose that data if you switch to "Direct Manifestation" plan​.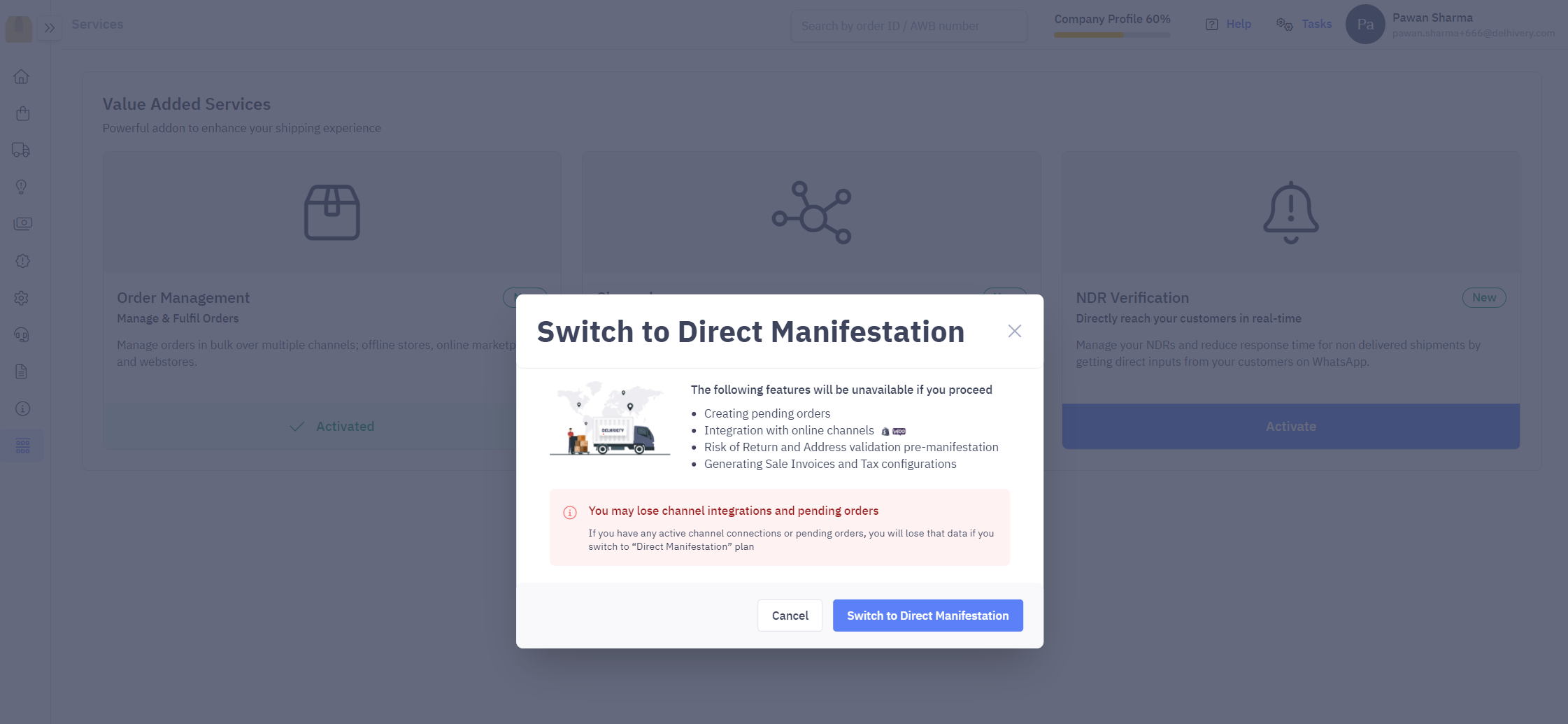 3. How does Order Management work?
Under Order management, you get the following features.
---
Was this article helpful?
---
What's Next