Create International Order
Create International Order
---
Share feedback
Thanks for sharing your feedback!
Overview
There are two ways to create international orders.
How can I ship my orders internationally?
Navigate to Left Panel > Orders > International Order > Create New Order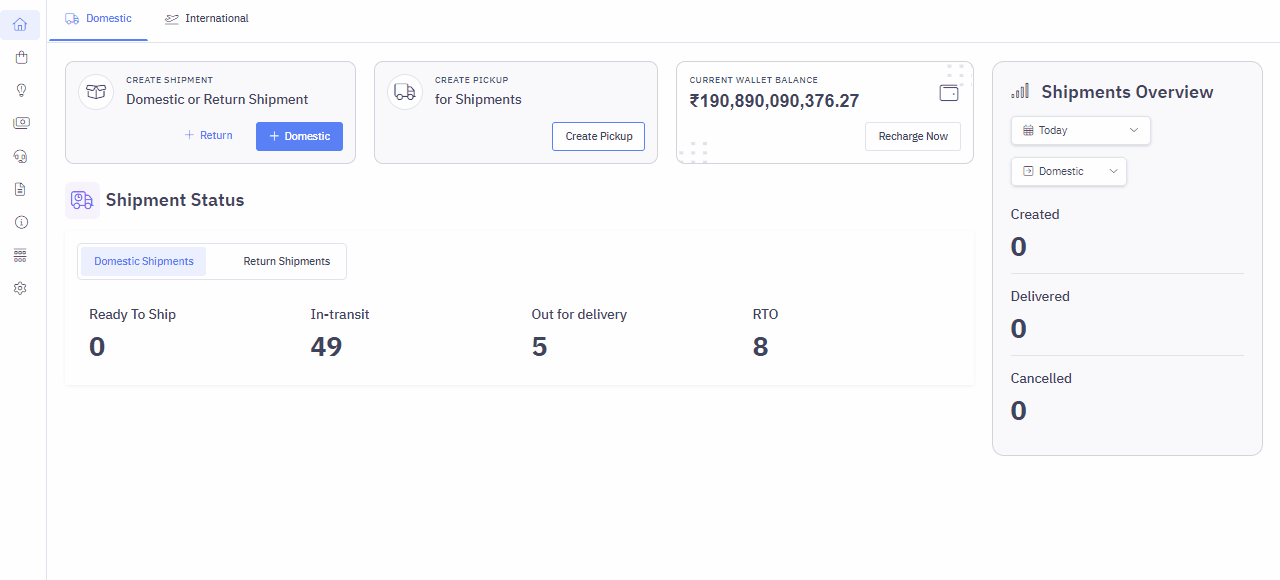 1. Shipment Type
There are five types of International Export shipments that you can ship.
Document
Sample
Gifts
Commercial Cargo
Commercial (Non-document / CSB5)
Compliance for Shipping International Orders
Please note that the declaring the correct shipment type is crucial to ensure that all the necessary compliance details and documents are followed during Shipping.
2. Add Pickup Location & Seller Details
Select the Pickup Location and Seller details from where the Delhivery agent will pick up the shipment.
If it's an existing Pickup Location or Seller, you can select it from the drop-down.
Else create a new Pickup Location or Seller while creating an International order.
Seller KYC is mandatory to ship Orders
You have to submit verified KYC details for the shipper before creating orders. If the submitted KYC are not correct, the shipment will be seized at Delhivery facility and will not be handed over to carrier.
3. Add Customer Details
Add the customer details by entering the Customer Name, Phone Number, full Address and destination country and postal code
The list of countries will be a drop down that includes where you can ship your products to
4. Add Items
Based on the shipment type, you'll have to enter item details.
For Documents, only Item Description is needed
For Sample & Gifts, Item Description, Category, HSN Code, Quantity and Price is needed
For Commercial Shipments, Item Description, Category, HSN Code, Quantity, Price, and IGST rate is needed
5. Invoice Details
For all shipment type except Document, you need to mention Invoice details
INCO Terms
Invoice Number and Invoice Date
IGST Payment Status
6. Box Dimensions & Weight & Shipping Mode
Add the Box Dimensions (LBH in cms) & Dead Weight in kgs.
You will be shown multiple shipping modes to choose from.
Document - used only for shipment type document
Deferred Express - slower service which is economical
Express - faster deliveries which costs a little extra
Click Create International Shipment to create the International order.
How can I ship orders globally?
If you are a business that ships more than ten orders a day, adding bulk orders will be a more optimal way to create orders.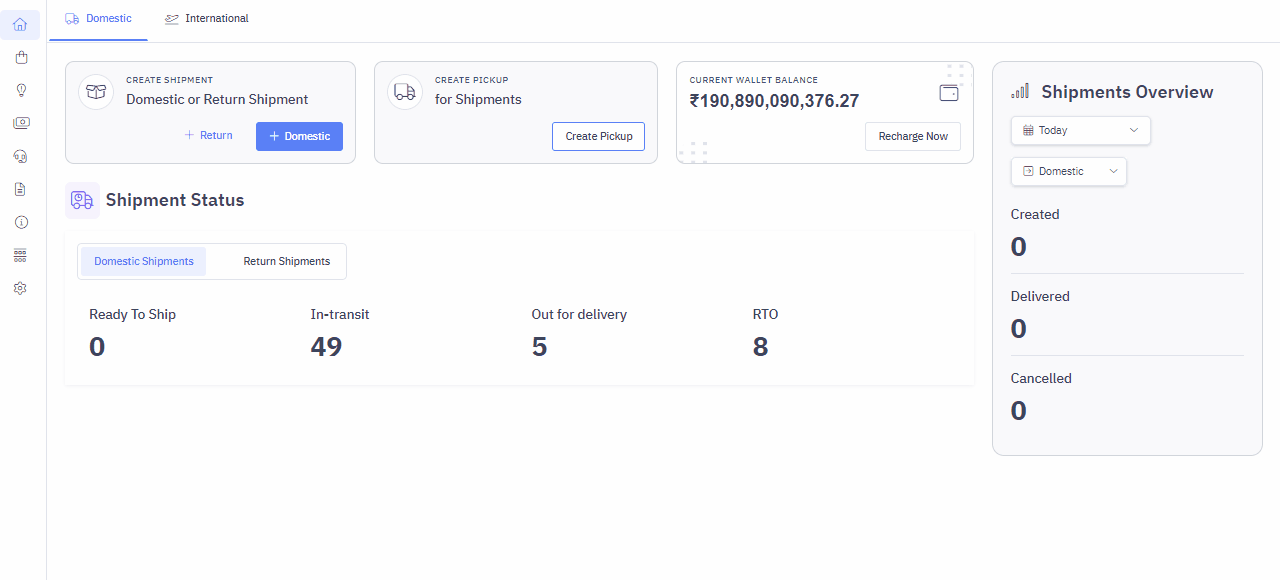 Steps to add bulk orders
Navigate to Left Panel > Orders > International Order > Upload Bulk Shipments
Download the sample CSV template, fill in the mandatory Information and Upload file. Mandatory fields will have an * (asterik symbol) before the field name.
Upload the file and your created orders will reflect under "Ready to Ship" tab
---
Was this article helpful?
---
What's Next