Share feedback
Thanks for sharing your feedback!
How to configure tax on Delhivery One?
Delhivery One allows you to create flexible sales tax models using tax classes depending on your local tax laws.
Tax Classes define the rates in percentage and the name of the tax. It contains rates set on individual order items and invoice items. Various taxes are applicable, like IGST, CST, and GST.



Steps to configure Tax:
1. Navigate - Main Menu > Settings > Tax Configuration > Click New Tax on top right corner
2. Name the tax class. Usually, you can combine your tax class and rate to create a tax class name. For example, if your tax name is IGST and its rate is 18%, you can create a tax class name as 'IGST 18%
3. Provide a Tax Code. It should be a unique code without any spaces or special characters. Ex: IGST18
4. Rate Type can be single, multiple, or compounded. Fill in the tax name (CGST, SGST, IGST) and its values.
5. Click Save Changes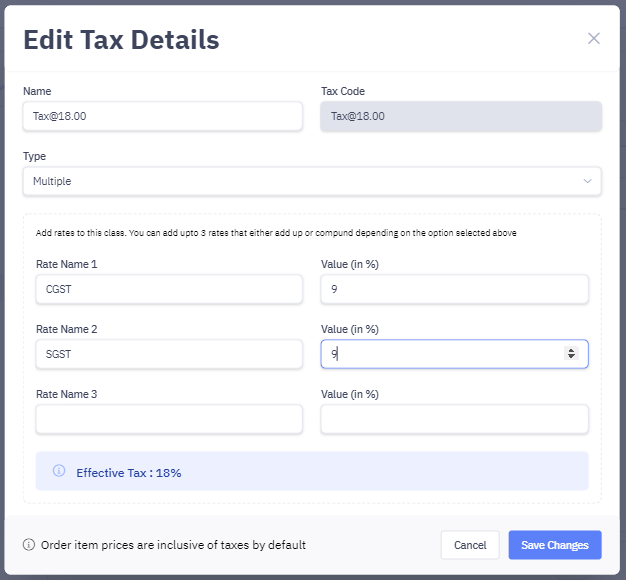 Order item prices are inclusive of taxes by default.
---
Was this article helpful?
---
What's Next